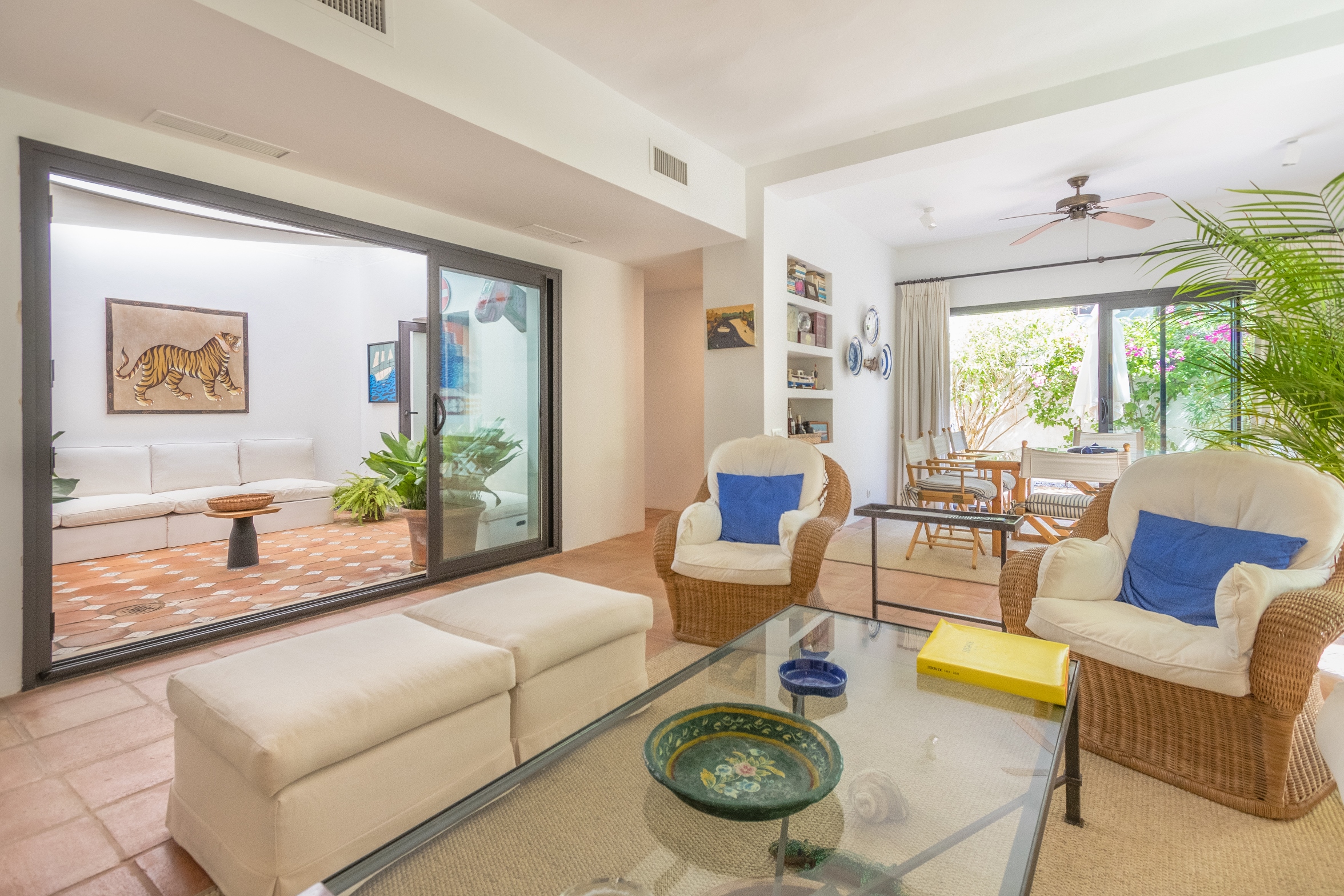 Improvements in Sotogrande and its environment. Renewed or die.
Published on 17 November 2019 in Teseo News
Through this Blog I want to thank Miguel Mellado, a good real estate agent and a better person, for his involvement in cleaning and improving our environment. He is another "hero" who does not care if other people see him picking up plastics and waste. I have already met him twice in the small village of Pueblo Nuevo doing this work in a selfless way.
Last Saturday I joined him in the service area of ​​Lidl Store. In just 1 hour we cleaned an area of ​​20 m2 filling 5 bags of 120 lt. We estimate that on this service road, between the Mar y Sol shopping center and the Lidl, there should be about 120,000 liters of garbage or the equivalent of 120 m3. If instead of 2 we were 200 neighbors, in just 2 hours we would be able to leave that road "impolute" of accumulated waste for years. If we also add signs that say "KEEP THIS AREA CLEAN" it would be perfect because those areas already cleaned would be maintained over time.
This simple gesture carried out in our neighborhoods, streets and roundabouts would increase the value of our homes in Sotogrande.
At the end of 2014 Spain was finally beginning to leave the GREAT CRISIS and the value of the properties began to recover. But this recovery has been very different depending on what areas we analyze: for example, the value of houses in San Roque has since risen by 10%, in Sotogrande by 14% and in Estepona…. 46%.
I return to our neighbor Estepona as an example to follow since its revaluation is not accidental. This municipality has a price per m2 very similar to that of Sotogrande today when only 4 years ago it did not reach 70% ... and as this trend continues it will far exceed us in a short time. It does not have the sports infrastructure that we have in the Valle del Guadiaro but if it has parks for children, diversity of shops, cultural alternatives, it is open to its beach with a very nice promenade and its beach bars have life much of the year, its streets are clean, its roundabouts are wonderful, and I can continue in a long etcetera.
I love Sotogrande and the rest of the towns of Valle del Guadiaro but we have to react and get more out of our surroundings. We must open to the Guadiaro River, one of the most beautiful in all of Andalucia, making a river walk that allows us to enjoy walks from Guadiaro to Sotogrande, have a park where you can go ..., the area equivalent to a simple golf hole would be more than enough. There are 99 holes in the 5 golf courses of Sotogrande and not one single park for children!
I respect those who want to keep Sotogrande as "Boring Grande", a quiet and boring place where many wonder what we do during the year (apart from enjoying this paradise). Is it possible to provide more services and benefits to this area? Is it possible to clean the surrounding towns and dress them up to turn them into attractive places to visit at any time of the year? All this without getting the area overcrowded or attracting the "wrong" type of people. This is the challenge and the time has come to try. Sotogrande has to Renew itself or Die.